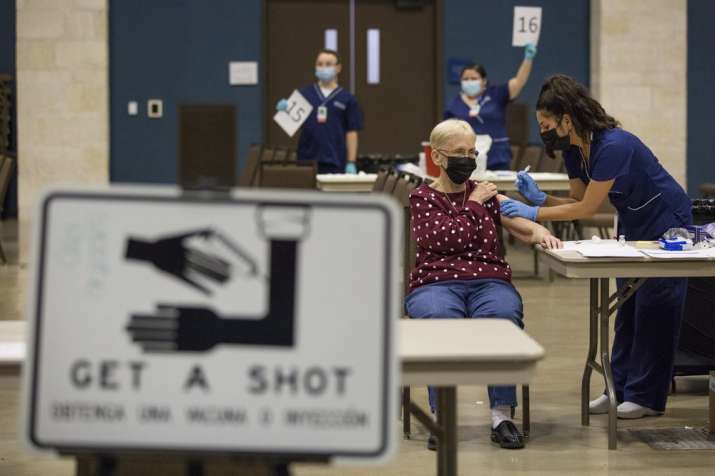 With over 9.8 crore COVID-19 cases globally, the total number of fatalities due to coronavirus reached 21 lakh-mark on Friday. Meanwhile, the total number of recoveries also crossed the 7 crore-mark. A total of 98,089,877 confirmed cases of coronavirus cases have been reported so far, worldwide. Out of this 25,522,371 are active cases. 29,778 cases have been reported in the last few hours.
Meanwhile, the total number of fatalities stands at 2,100,404, with 1,932 new deaths. Globally, 70,467,102 Covid patients have been recovered and discharged from the hospitals till now.
The United States, India, Brazil, Russia, and the United Kingdom are among the top five countries with the highest number of coronavirus cases — 25,196,086, 10,626,200, 8,699,814, 3,655,839, and 3,543,646 respectively.
Here is the list of the top 10 worst-hit COVID-19 countries:
#
Country,

Other

Total
Cases
Total
Deaths
Total
Recovered
Active
Cases
Tests/
1M pop
World
98,089,877
2,100,404
70,467,102
25,522,371
1
USA
25,196,086
420,285
15,100,991
9,674,810
883,992
2
India
10,626,200
153,067
10,282,889
190,244
136,460
3
Brazil
8,699,814
214,228
7,580,741
904,845
134,019
4
Russia
3,655,839
67,832
3,054,218
533,789
671,373
5
UK
3,543,646
94,580
1,586,707
1,862,359
977,391
6
France
2,987,965
71,998
214,538
2,701,429
625,597
7
Spain
2,560,587
55,041
N/A
N/A
645,039
8
Italy
2,428,221
84,202
1,827,451
516,568
499,351
9
Turkey
2,412,505
24,640
2,290,032
97,833
330,399
10
Germany
2,108,895
51,151
1,762,200
295,544
446,183
ALSO READ | 76% of Covid patients reported at least 1 ongoing symptom: Lancet