focusing on Kashmir with nefarious intentions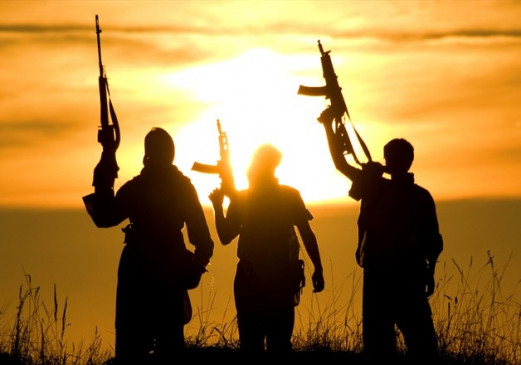 New Delhi, 28 October (IANS). Militant Abu Mohsin al-Misri was killed on 25 October in central Ghazni province, about 150 kilometers south of the Afghan capital, Kabul. Al-Misri was carrying out terrorist activities as the second commander of the terrorist group for the Indian subcontinent.
Al-Misri was on the Most Wanted list of the Federal Bureau of Invitation (FBI). He was charged with conspiracy to kill American citizens.
The assassination of Misri in Ghazni shows that the al-Qaeda Corps still continues to dominate the Afghanistan-Pakistan (Afpak) region.
Afghan President Ashraf Ghani said, "The Taliban will have to prove to Afghan citizens, the government and the international community by such an action that it has broken ties with all terrorist networks and groups, including al-Qaeda and that by renouncing war and violence To ensure permanent peace in the country, he will accept a permanent ceasefire.
In line with the historic peace deal with the US, which was first signed in February, the Taliban have promised to cut ties with all terrorist groups, including al-Qaeda. In return, the US has committed to withdraw all foreign security forces from Afghanistan by July 2021.
The Taliban have undoubtedly promised to break ties with terrorist organizations, but the fact remains that both al-Qaeda and the Islamic State (IS) still have a presence in Afghanistan and are also continuing to maintain their presence.
The Haqqani network, which is an armed ally of the Pakistani army, has also established strong ties with various types of terrorist groups. Even today, despite ideological differences between these terrorist groups, the Taliban, al-Qaeda and IS enjoy the benefits of overlapping loyalty, shared military commanders and, of course, the patronage of the Pakistani establishment.
Since last year, al-Qaeda's leadership, including its chief Ayman al-Zawahiri, has called for renewed jihad on Kashmir's agenda against India. Nearly six years after its formation as a regional subsidiary of the notorious transnational jihadist group in Al-Qaeda (AQIS) in the Indian subcontinent, the organization is shifting its violent campaign to Kashmir.
In March this year, AQIS claimed that the group would change the title of its long-running publication Nawa-e Afghan Jihad to Nawa-e Gajawatul Hind. The announcement has been made with the intention of an Indian-centric strategy on the Kashmir issue.
Al-Qaeda's South Asian ally, with this change in Kashmir and India, is emphasizing the so-called Gajawatul Hind campaign, which is also being called the final battle against India.
However, Indian security forces and Indian agencies are also cautious to thwart the intentions of the terrorist group. Indian agencies are able to understand al-Qaeda modules from various parts and thwart its intentions. Last month, the National Investigation Agency (NIA) busted a similar al-Qaeda module in West Bengal and arrested nine suspects.
All these recruitment came from the training camps of Pakistan sponsored terrorist organizations Lashkar-e-Taiba and Jaish-e-Muhammad. According to Indian security experts, after the repeal of Article 370, which gave special status to Jammu and Kashmir, Pakistan tried to surround India in various forums, but it failed every time.
After India has been marginalized, Pakistan is frustrated and has asked Lashkar-e-Taiba (LeT) and Jaish-e-Mohammed (JEM) to support al-Qaeda.
(This article is courtesy of IndianEarrative.com under an arrangement)
AKK / SGK