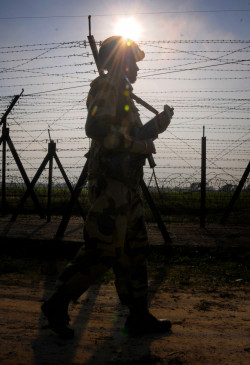 Jammu, October 16 (TNN) Continuing ceasefire violations along the Line of Control (LoC), Pakistan again opened heavy fire on Friday targeting Indian posts in Poonch district of Jammu and Kashmir.

Defense Ministry spokesman Colonel Devendra Anand said, "From around 5.15 am today, Pakistan started violating the ceasefire without ceasefire by firing small arms and mortar along the Line of Control in Mankot sector of Poonch district." The Indian Army is giving a befitting reply.
Significantly, on Thursday, an army JCO was injured in Pakistan's ceasefire violation on LoC in the same district.
Since the beginning of this year, Pakistan has been consistently violating the bilateral ceasefire agreement signed by both the countries in 1999.
There have been nearly 3,200 ceasefire violations by Pakistan on LoC in Jammu and Kashmir, killing 24 civilTNN and injuring more than 100.
MNS