after 236 people converted to Buddhism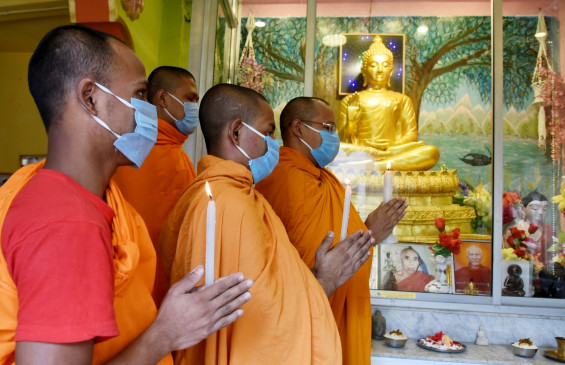 New Delhi, 23 October (IANS). After 236 members of the Valmiki community adopted Buddhism in Ghaziabad, the district police has lodged an FIR against the unidentified person for spreading rumors for religious conversion to promote enmity between various groups. A member of the same community had approached the police regarding these allegations.
Complainant Montu Chandel Valmiki alleged that the conversion was done as a criminal conspiracy to incite caste-based violence and promote enmity between different groups.
The police have registered an FIR under various sections of the Indian Penal Code (IPC).
Chandel has claimed in the FIR that the certificate of conversion does not include the name, date, address and registration number of the members of Buddhism.
The incident came after the Hathras case. Significantly, in Hathras, Uttar Pradesh, on September 14, four upper caste people had allegedly raped a teenager of Valmiki community.
After 15 days of the incident, the girl died in Delhi's Safdarjung Hospital after which the Hathras district administration cremated her without telling the family.
The police have registered an FIR under sections 153-A (promoting enmity between various groups on the basis of religion, race, place of birth, residence, language, etc., and trying to disturb harmony) and 505 of the IPC.
Superintendent of Police (City) 2, Ghaziabad, Gyanendra Singh told IANS that the police had not yet started the investigation.
He said, we have filed an FIR today on the basis of the complaint. Further investigation is going on regarding the allegations made by the complainant, in which he has said about the verification of the certificate, the details mentioned.
The conversion was performed on 14 October in the presence of Rajaratan Ashok Rao Ambedkar, great-grandson of Babasaheb Ambedkar. The Buddhist Society of India then distributed certificates to the converted members.
– IANS
MNS-SKP