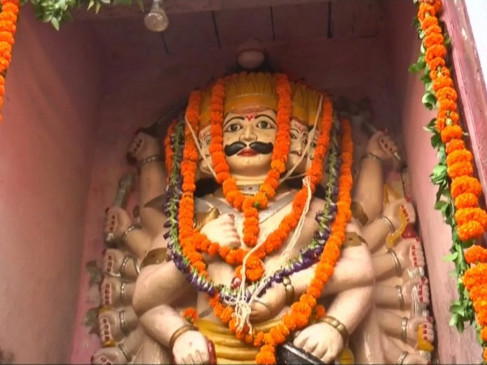 Kanpur, October 25 (IANS). While people across the country are burning effigies of Ravana celebrating Dussehra as a victory of good over evil, on the other hand, Lankapati Ravana is worshiped on this day in a temple in Kanpur.
On the day of Vijayadashami a row of Ravana devotees takes place outside the temple in Kanpur. This temple is about one and a half hundred years old in Shivala area.
The special feature of this temple is that it opens for devotees only one day a year.
On the day of Vijayadashami, Lord Rama slays Ravana. Devotees come from far and wide to worship here on the same day.
Devotees believe that when Lord Rama killed Ravana, he asked his younger brother Lakshmana to seek blessings from Ravana, because Ravana was very knowledgeable.
AYV / SGK