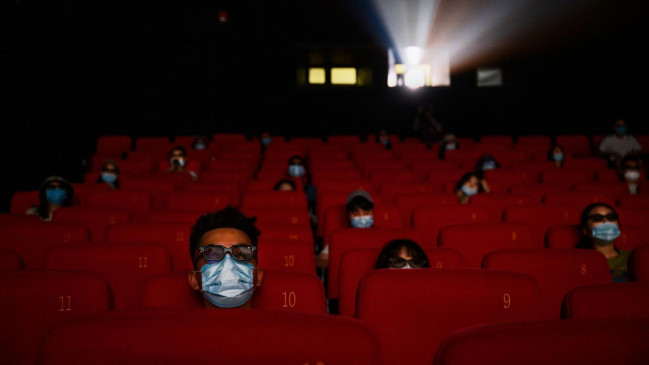 Digital Desk, New Delhi. Unlock-5 will be applicable across the country from today. With this, the scope of exemption is increasing in the country. Now the scope includes multiplexes, entertainment parks, swimming pools and schools outside the Containment Zone. The Union Information and Broadcasting Ministry has issued a guideline for multiplexes. At the same time, the Union Ministry of Education has issued a guideline for schools, which will be followed by the state governments. Apart from multiplexes and schools, swimming pools, entertainment parks have also been opened.
Let us know what is going to open in what way…
1. Multiplex
The Central Government has allowed the multiplex to open up completely following the Corona protocol, including seating arranges, social distancing, masks, sanitizers. Multiplexes will open in Uttar Pradesh, Goa, Madhya Pradesh, Delhi, Bengal and Chandigarh from today, state governments have given permission. At the same time, Maharashtra, Rajasthan, Jharkhand, Chhattisgarh and North Eastern states have decided not to open multiplexes.
Sitting arrangement
1. Only 50% seats of multiplex will be booked.
2. A person will not be able to sit behind one.
3. The seat behind the empty seats will be booked.
4. Blank seats or markers have to be put on tape.
Booking process
1. Booking online as before
2. Advance booking counters will be open throughout the day
3. Phone number has to be given for contact booking.
Multiplex entry
1. Asymptomatic people will get entry.
2.Thermal screening will take place.
3.Hand sanitizers will be kept.
4. It will be mandatory to apply mask.
Markers will be placed for a distance of 5.6 feet.
Cinema show timing
1. The time of starting a show, interval and ending of the show will be different from other shows.
2. Every show will have the entire cinema hall sanitized.
Starting-interval
1. A 1 minute film will be shown on corona virus awareness during startup and interval.
2. Masks will be mandatory while viewing the film.
3. Interval time will increase for people to enter the queue.
4. At the end of the show, people will be taken out according to the row of seats.
Caution
1. Cross ventilation to be kept in the cinema hall.
2. Multiplexes will not be opened in Containment Zone.
3. The temperature of the AC will be kept at least 25 to 30.
2. Entertainment Park
Entertainment parks will also be opened across the country from today under Unlock-5. The central government has told all the state governments that they can take the decision to open the entertainment park keeping in mind the Corona Protocol. Cleaning and sanitization of the entertainment park will be necessary. There should be a separate dustbin for the mask and face cover used. Swimming pools in these parks will remain closed for now. Park management will have to deploy adequate security officers to control congestion in the park. Tickets will be issued keeping the crowd in mind. Park management will promote tickets online. Continuous cleaning of water in the water park has to be taken care of. It is very important to take care of crowd management. The ticket windows should be in sufficient numbers and online booking should be increased.